Eliminate Your Jowls, Sculpt Your Jawline. 
Minimally Invasive, Dramatic Results.
A Natural, Nonsurgical Facelift
$1,500 OFF!
Hurry, offer expires September 30, 2020.
Lumen Lift in Bryn Mawr, PA
Do you feel years younger than you look? Behind the sagging skin and sunken eyes is the youthful you, waiting to be rediscovered. The Lumen Lift brings to the outside what is on the inside: The best version of yourself.
The Lumen Lift both tightens and adds volume to the face to rejuvenate and revitalize your appearance. Using laser energy, the loose skin of the neck, jowls and chin is tightened. Then, fat is added to the upper areas of your face to create volume and contour. Your new sculpted face and neckline will look soft and natural – never stretched or overdone. Just tighter, firmer and smooth skin to lessen the visible signs of aging. The Lumen Lift gives you that well-rested look, even if you didn't get a full night's sleep.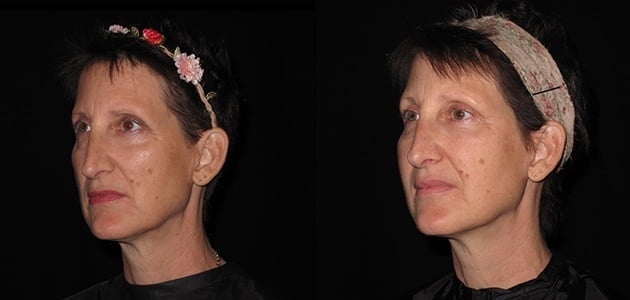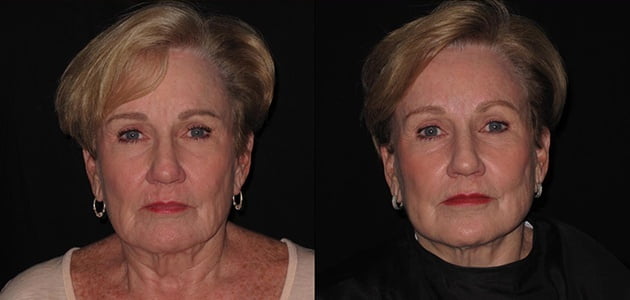 The Lumen Lift can reveal stunning results to achieve a desirable heart-shaped, healthy look to the face. Both women and men in Philadelphia have seen natural-looking, long-lasting results that redefined the entire face. See our patient transformations from the Lumen Lift procedure.
"My consult with Dr. Kwak was informative. He took his time explaining the procedure & answered any questions I had. The day of the procedure was on time. His assistant, Gen explained everything that they were going to do at each step along the way, which was very comforting & caring. Follow up appointments were on time & I was greeted by friendly staff. The office is very clean & relaxing. Very satisfied with my several times there."
"My experience has been outstanding. I am very pleased with the results from my procedure and can not say enough about how caring Dr. Kwak and his staff have been. I am happy to recommend them to any of my friends and family who would benefit from the services that the center provides. Well done, Dr. Kwak!"
"Dr. Kwak and his staff are very informative and really take the time to perfect their practice. I am more than happy with my results and found my procedure to be worth every penny spent."
"When you enter the office, expect to be greeted warmly with an offer of beverage. Not only is the staff professional and accommodating, but consistently among the nicest. Dr. Kwak is generous with his time and explanation of the procedures. I find him knowledgeable in this field while providing top notch service."
Dr. Andrew Kwak
Founder, LUMEN
Dr. Kwak has been referred to as "an artist" by his patients for his keen eye for aesthetic detail and producing dramatic, natural-looking, yet not "overdone" results that get noticed. He has performed hundreds of aesthetic and body contouring procedures every year for the last decade in Bryn Mawr and the Philadelphia region.
He is an internationally recognized expert in minimally invasive venous and cosmetic surgical techniques. He frequently guest lectures for both the American Academy of Cosmetic Surgery, where he is a member, and the American College of Phlebology.
Lumen Lift at the Lumen Center Philadelphia, PA
The Lumen Lift: At a Glance
Safe, Effective and NO surgery
Eliminates sagging jowls, double chin, and the dreaded "turkey neck"
Harnesses the power of your own fat, a potent reservoir of stem cells
Procedure time: Approximately 5 hours
Results can appear immediately after the procedure, and your skin will continue to tighten over the next 3-4 months
Long-lasting results with natural fat filler lasting 5-7 years
Performed in our office with local anesthesia
No stitches, minimal scarring and bruising
Minimal downtime, typically over a long weekend
The Lumen Lift is 2/3 the cost of a traditional facelift
Excellent Results! Dr. Kwak has perfected this procedure over the last decade and has had uniformly stellar results

Ultimate Comfort and Care
We want you to feel comfortable and have the best experience possible. It's why we take the time to educate you about what to expect before and after your procedure. Lumen Center patients are carefully monitored post-procedure and at regular checkpoints for up to a year.
Schedule a Complimentary Consultation
By submitting this form, you authorize Lumen to send text messages with offers & other information, possibly using automated technology, to the number you provided. Message/data rates apply. Consent is not a condition of purchase. Use is subject to terms.